April Meetup –
Skyward
Our April meetup will be Wednesday, April 10 at 6 PM at Gangplank. We will discuss Skyward by Brandon Sanderson. This New York Times bestselling science fiction book tells the story of a girl who dreams of becoming a pilot in a dangerous war for humanity's future.
For future meetups, please check out our list of upcoming books.
Note: Please Knock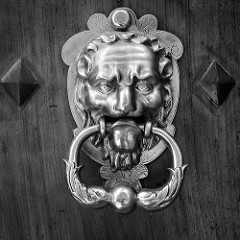 We have been told we need to keep the door to Gangplank locked after 6 PM. So, when you arrive for the meetup, please knock on the door and someone will let you in.
(Knock image courtesy Flickr user TomaB. Used under a Creative Commons license.)